Fort Dalles Museum houses over 30 rare antique vehicles built in the 1800s and early 1900s. Included are a stage coach, a covered wagon that came across the Oregon Trail, two horse-drawn hearses, buses, road building equipment, and two surreys, one of which was owned by Oregon Governor Zenas Moody. The vehicles were all used in Wasco County and are representative of a key period of Oregon's history.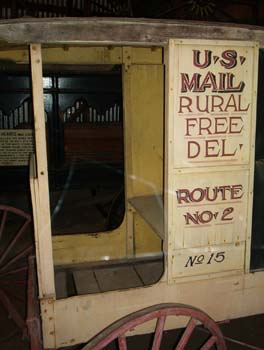 Unfortunately, age has taken a toll on the vehicles. The collection has deteriorated and continues to be at risk. The vehicles are currently housed in a metal maintenance building, open shed, and barn. The buildings offer minimal protection from weather, temperature extremes, dust and place the collection at risk from insects, birds, small animals, vandalism, and theft.
The three buildings currently housing the vehicles are not suitable for proper display and protection of the wagon collection. According to experts, any attempts at conservation or restoration of the antique vehicles would be wasted without a proper building to house and protect the vehicles. If action is not taken, the vehicles will continue to degrade, and a piece of Oregon's history will be lost forever.
A New Vehicle Building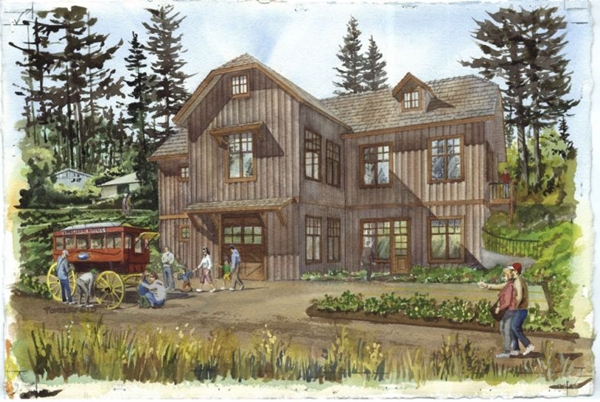 The proposed vehicle building will consolidate the entire collection underneath one roof and will protect and showcase these antique wagons. Designed to resemble the historic buildings already present at the museum, the buildings protect the wagons and allow the public to fully view this unique collection. The land for the building is currently held in trust for the purpose of the expansion, and the proposed construction meets the guidelines set out for historical preservation. All that remains is obtaining the funding to make the new vehicle building a reality. We hope you will consider making a donation.